A WAY OUT


BAIL BONDS
Bail Bonds Richmond VA | Bail Bondsman in Richmond VA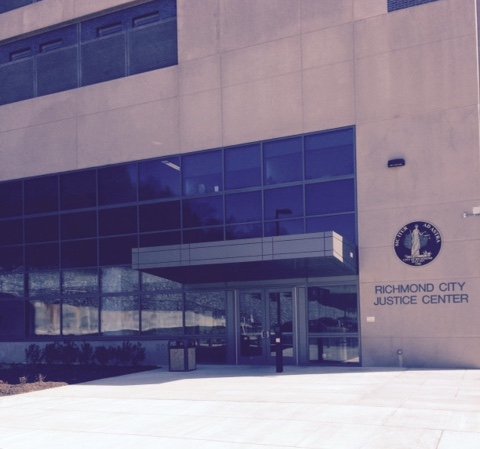 Posting bail bonds in Richmond Virginia seems like a long process. While we can't give any kind of legal advice A Way Out Bail Bonds will be happy to answer any questions you have.
Richmond VA Bail Process
Richmond City has two jails. The "Lock Up" and the new Richmond City Justice Center. Getting a loved one or friend out of the old city jail used to be done by appointment. Now, our Bail bondsman in Richmond VA can post bail 24 hrs a day. If a friend or loved one is arrested in Richmond VA, they'll be taken to the Justice Center. They'll be taken in front of the magistrate and booked into the Richmond City Lock Up. The Lock Up is downstairs inside the Justice Center. If that happens, call us right away. We'll call the lock up and get all the bail information. Once the bond is ready to be posted, we'll call you and have you meet us in the lobby. So if your friend or loved one is denied bond, they'll see the judge the following morning.
Always Post Bail Bonds with a Richmond Virginia Company with Experience
A Way Out Bail Bonds understands being arrested and taken to the Richmond City Jail can also be scary. A lot of times, people have never been through this. They have no idea what to expect. We can almost always help. Call us with any questions you may have. We'll do whatever we can to put your mind at ease. You can rest knowing you have a reputable Richmond Bail Bonds Company helping you through the entire process.
We know that getting out of the Richmond City jail is a big priority for anyone who's locked up. Sometimes, the biggest problem that most people face is the bail amount that is set. This is usually the best way to guarantee a person returns for all their court dates. However, it's not always easy to come up with the entire bail amount.
A Local Bail Bonds Company Is Important
A bail bondsman Richmond VA is an important person to anyone who finds that they are sitting in jail. Also, if they need help securing the bail that has been set by the courts. In many cases, securing the services of the best Richmond bail bonds company simply requires a little personal information and a signature by the person taking responsibility for the bail. Sometimes, collateral is needed to further guarantee the bail amount being paid.
Our Bail Bonds Agents Are Reliable And Convenient
A bail bondsman in Richmond Virginia also provides a huge service to a lot of people after they're arrested. While, sometimes, getting out of jail can be as simple as making a phone call to us. Furthermore, once you call us, we will also do everything that needs to be done to get your loved one or friend out of jail as fast as possible. It should always be that easy.
A Bail bonds Company Should Always Be Available
Our Bail Bonds Richmond Va service is available to help you any time, day or night. This is our promise to you and what makes A Way Out Bail Bonds Richmond is different from other bail bondsman in Richmond. We take helping people very serious. This is also why we make every effort possible to be there for you when you need us. If you ever need a bail bondsman in Richmond, you should always call us first. And once you talk to us, you'll realize why we're one of the top bail bond companies in the state of Virginia.
Frequently Asked Questions about Richmond City Justice Center
Hours of Operation at the Richmond City Jail
Visitation and Inmate Accounts
Richmond City Justice Center Address
1701 Fairfield Way
Richmond, VA
23223
(804) 646-4463