A WAY OUT


BAIL BONDS
Bail Bonds Stafford Virginia | Bail Bonds Rappahannock Regional Jail
Bail Bonds Rappahannock Regional Jail in Stafford VA – Call 540-288-BAIL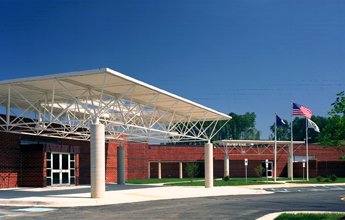 A Way Out Bail Bonds posts bail bonds Stafford Virginia at the Rappahannock Regional Jail all the time. Call us first!! You'll always get a live Stafford VA bail bondsman. We will answer any questions you have. We also have bail agents minutes from the jail!
Bail Bonds Rappahannock Regional Jail & Bail Bonds Stafford VA Process
Rappahannock Regional Jail inmates who have a bond are able to post it 24 hrs a day. As soon as you call us, we'll contact the jail. We'll meet you in the bonding lobby. Then we let the jail know who we want and post the bond. If the magistrate doesn't give a bond because of the charge, they'll see the judge the next morning. They'll probably be given a bond then. As soon as the bond is given, call us right away, rather than later.
We'll try and start the bail bonding process then. Keep in mind, though. It'll probably take a few hours before we can post the bond. Always call us before heading down to the jail. Posting bail bonds at RRJ is always slow. Jail "lockdown" is a huge factor. "Lockdown" is when the officers count the inmates. All inmates have to be accounted for. The jail locks down four times a day.
Another thing that slows the bail process is paperwork. Paperwork errors also. Paperwork being updated. And Shift change. Fights in the back. Police coming in. While many things can slow the bail bonds Stafford VA process. Patience is important at this jail since we can't control it. For our clients and for us.
One of the worst times to post a bail bond in Stafford VA is Friday evenings. Inmate head count starts at 5:00 pm. Shift change occurs at 6:00 pm and weekenders report at 7:00 pm.  Therefore, these things make posting bail on Friday evening extremely long.
Hire a Local RRJ Bail Bonding Company
If your friend and loved one is arrested and taken to Rappahannock Jail, always use a local company. A Way Out Bail Bonds knows the ins and outs of the jail. And we're always available and happy to answer any questions you have.
RRJ Frequently Asked Questions
Rappahannock Regional Jail Hours of Operation and Visitation
Sending Mail to an Inmate at RRJ
RRJ Inmate Accounts