A WAY OUT


BAIL BONDS
Bail Bonds Northern Neck Regional Jail | Bail Bonds Warsaw VA
Northern Neck Regional Jail Bail Bond Information | 804-313-BAIL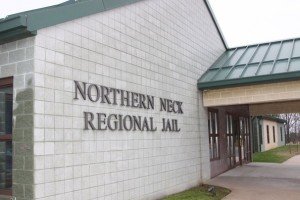 Warsaw VA bail bonds are used when necessary to get fast bail money when a loved one is in the Northern Neck Regional Jail. No one is immune to the legal system. Because even a minor charge can cause a person to be taken to jail. Securing bail is often the only option to be released from jail and remain free while awaiting trial. So the easiest solution for securing bail is to use a bail bonds company close to Warsaw VA.
Get A Warsaw VA Bail Bondsman Who Cares
Fighting charges requires the time necessary to prepare for a defense. However, that is often a challenge when remaining in the confines of a Warsaw VA jail cell. By using the services of a local Northern Neck bail bondsman, you can be free to collect evidence and locate witnesses to help in your defense. Your bail bondsman in Warsaw VA will post 100% of your required bail.
Get Release from Jail Quickly With Help From A Northern Neck Regional Jail Bail Bondsman in Warsaw VA
In fact, a bail bondsman in Warsaw VA can help you get released from jail quickly enough to avoid losing your job. This will allow you the opportunity to continue working so you can pay your bills and feed your family. Our Northern Neck Regional Jail bail bond services allows you to get back to your family and home after just a few hours.
Northern Neck Regional Jail Bail Bonds in Warsaw VA When You Need Them
You likely are not able or willing to come up with all the required bail money and will need to take advantage of our Warsaw VA bail bonds services. We charge a state required 10% fee. Sometimes your assets are used as collateral to cover any problem in the event that you do not appear for any hearings in court. A Way Out Bail Bonds in Warsaw VA allows you to post bail without the need to find substantial cash quickly.
Fast and confidential Bail Bonds Northern Neck Regional Jail
Our Warsaw VA bail bond services are fast and confidential. Usually the magistrate will set bail within 48 hours. This is when our Warsaw VA bail bonds company provides quick assistance to have you released in a timely manner. We offer a variety of options for paying the fee by accepting cash, credit cards or a certified check. Using bail bonds in Warsaw VA is an easy way for you to protect your assets. You can hold onto your money and property while awaiting trial or building a defense. The advantage of using bail bonds in Warsaw VA includes protecting the defendant in the case from any unjust incarceration. In addition, it saves money and requires only a small amount of collateral that will be released once the case has concluded.
Bail Bonds in Warsaw Virginia
A Way Out Bail Bonds is the CLOSEST bail bond company to the jail. We realize other bail bondsmen claim to be the closest. It's simply not true. We are 7 minutes away from the Northern Neck Regional Jail. So no one else can say that. Inmates are able to post bail 24 hrs a day at the Northern Neck Regional Jail. Call us anytime your friend or loved one is arrested in the Northern Neck. Depending on the crime, your friend or family member may be held with no bond. Courts in the Northern Neck counties only meet once a week. So, depending on when they're arrested, they may not be given a bond for up to a week.
Feel free to call us even if they don't have a bond. We'll be happy to discuss any options you may have. We can also put you in touch with the top attorney's in the Northern Neck.
The bail bond process at the Northern Neck Regional Jail is different than most jails. The Northern Neck Regional Jail uses a magistrate on video. This way we can still bond anytime. If it's a day your loved one or friend has court, the process is a little slower. The defendant will stay at the courthouse all day. So they may get bond at 9 in the morning. They may not get back to the jail until hours later. The key is to stay patient.
Northern Neck Regional Jail History
Northern Neck Regional Jail started construction in 1993. The construction took about 2 years. In July 1995 the jail opened its doors for business. The jail began with a staff of 42 and held 198 inmates. A federal contract to house inmates was secured and in 1996 an addition was added to the jail. This increased the jail staff to 74 and inmate capacity to 268. Northern Neck Regional Jail holds inmates for Richmond County, Westmoreland County, and the town of Warsaw Virginia. Northumberland County became a member of the Regional Jail in 2000. A third expansion was completed. Staffing level was increased and the jail now has 100 employees and 460 inmates.
Bail Bonds Northern Neck Regional Jail | Bail Bondsman Warsaw Virginia
Northern Neck Regional Jail DRIVING DIRECTIONS
From Richmond
take Route 360 East to Tappahannock (approximately 1 hour).
Continue on Route 360 East through the town of Tappahannock and turn right at 7th stop light.
Continue on Route 360 East across the Rappahannock River bridge. Proceed for 3.3 miles. On your right you will see a sign Welcoming you to Warsaw. Northern Neck Regional Jail is directly behind this sign.
From Fredericksburg
take Route 17 South to Tappahannock (approximately 50 minutes).
Turn left at 2nd stop light onto Route 360 East. Go across the Rappahannock River. Once across the bridge, proceed for 3.3 miles. On your right you will see a sign welcoming you to Warsaw. The jail driveway is directly behind this sign.
Warsaw Jail Website