A WAY OUT


BAIL BONDS
Bail Bonds Henrico VA | Bail Bondsman serving Henrico County Jail in VA
Bail Bonds at the Henrico Jail in Henrico Virginia | Call 804-537-JAIL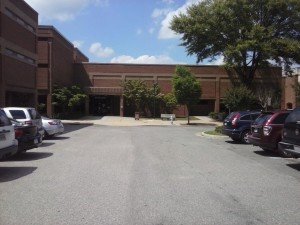 A Way Out Bail Bonds has posted thousands of Bail Bonds Henrico VA. Our Henrico bail bonds agents are close by and minutes from the jail. Henrico County Jail inmates who have bond are able to post bail anytime. A Way Out Bail Bonds will meet you at the jail 24 hrs a day. Including Holidays. Call us anytime and we'll answer any questions you have.
Check to see if a loved one or friend is in HENRICO JAIL HERE. The website also includes Henrico Jail East inmates. Jail East is located in New Kent County. A Way Out Bail Bonds Henrico VA also posts bail at Henrico Jail East. Also at any given time, the jail has a total of over 1200 inmates. It's also a maximum security facility and home to the Sheriff's office. The jail offers tours to the public. Tours can be made by calling the jail.
Posting bail bonds Henrico VA
We post bail bonds in Henrico Va almost daily. If your friend or loved one is arrested and taken to Henrico Jail, call us first!! Our bail bonds Henrico VA agents will meet you in front of the jail. We'll go over all the paperwork and make sure you understand it. Our Henrico bail bond agents let the magistrate know who we want to post bond for. Then the magistrate will bring us the papers to sign. Once we sign, the bail bond is then posted. The jail officers will take the defendant in front of the magistrate and they'll receive their next court date. The defendant receives his or her property back and signs papers for the jail. Then they'll be released. It's that simple.
While it's that simple to post the bond. It may take a few hours before our client is released due to the jail being extremely busy. Another reason and worst of all, because of head count and shift change could also cause it to take hours.
If for some reason you're friend or loved one is denied bond because of the charges. Bail will probably be set in court the next morning. While your friend and loved one may see the judge that morning, it will probably take several hours before the paperwork is sent to the jail to be updated. Since it will probably take awhile to update. We'll call you and meet you outside of the Henrico jail lobby once it's ready.
Henrico County Jail West Inmate Services
Henrico County Jail offers programs and services to its inmates. Laundry and visitation. Inmates property and mail delivery. Religious services and a wide range of mental health and substance abuse services and education. The jail staff offers these programs through support from community volunteers and outside agencies. A Way Out Bail Bonds Henrico VA fully supports these programs.
Henrico Jail West also offers a great narcotics anonymous meeting every Saturday evening. The meeting starts at 6:30 pm and lasts about an hour. While a lot of inmates are incarcerated due to addiction. It's especially relevant to have a great narcotics program. Some of the other programs offered:
GED Preparation and Testing
Computer Technology
Parenting and Fatherhood classes
Substance abuse and relapse prevention
Group and individual counseling
Financing Bail Bonds Henrico Virginia
While our Henrico bail bondagents charge a 10% fee for the service. However, be careful of bail bondsmen who are charging less than 10%. That percent is regulated by law. So, when you call different bail companies and they say it's less than 10%, hang up. While it may sound great because it's less expensive, bondsmen who aren't charging 10% are breaking the law. Also, if your bondsmen is willing to break the law, ask yourself how can you trust him ?
While we are allowed to do payment plans. However, the 10% is still required. You may qualify to pay half down, and half in 30 days. Ask us about it.
Henrico VA Bail Bondsman