A WAY OUT


BAIL BONDS
Bail Bonds Orange VA | Bail Bondsman Louisa VA
& Central VA Regional Jail
Orange County VA & Central Virginia Regional Jail Bail Bond Information | 540-288-BAIL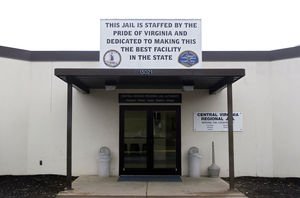 A Way Out Bail Bonds Orange VA helps people in Culpeper and Orange County Virginia. Our bail bonds Orange Va & bail bonds Louisa VA company is always there when you need us. We know being arrested is scary, and you may not know exactly what to do. If your friend or loved one is arrested in Louisa VA, Greene County VA, Fluvanna Va, Madison, or Orange County VA, call us right away. They'll be taken to the magistrate at the Central VA Regional Jail.
Central Virginia Regional jail has a sitting magistrate there. We also post bail bonds in Culpeper, VA. Our bail bonds Orange VA answers the phone 24 hrs a day. Even in the middle of the night. We're happy to answer any questions you have. It's always a good idea to call us before going to the jail. Once you call us, we only need the person's name who got arrested. We can get the rest of the information from the jail. Once the person is booked into the jail, we'll call you and set up a time to meet there.
Posting Bail Bonds at Central Virginia Regional Jail
Sometimes posting bail bonds Orange VA & bail bonds Louisa VA can take awhile. Once the bonds ready, we'll meet you in the lobby and let the magistrate know who we're gonna post bond for. After that, we'll go over the paperwork with you. Once the magistrate is ready, we'll go back to their office and post the bond.
Bail bonds at Central VA Regional Jail can be time consuming. But, you can feel good knowing you have A Way Out Bail Bonds working with you.
Our bail bondsmen are asked all kinds of questions about Central Virginia Regional Jail
Here's some of the most frequent ones….