A WAY OUT


BAIL BONDS
Bail Bonds Charlottesville VA | Bail Bondsman for Albemarle Regional Jail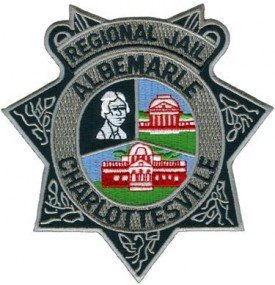 Talk to a Bail Bondsman serving Charlottesville VA | Albemarle Regional Jail Now | 434-634-BAIL
A Way Out Bail Bonds has bail bond agents minutes from the Charlottesville – Albemarle County Jail. Call us first if your friend or loved one is arrested and taken here !! Our bail bondsman Charlottesville VA are happy to answer any questions you might have.
Bail Bonds Charlottesville VA Albermarle Regional Jail Bonding Process
Inmates with a bond are able to post bail bonds in Charlottesville VA 24 hrs a day. All bail bonds at the Charlottesville Regional Jail have to be posted at the magistrate's office located on Avon Rd. We'll meet you inside the lobby anytime you need us.
Also, if the magistrate decides not to give a bond, they'll see the judge the next morning for arraignment. If a bond is given then, call us right away. Keep in mind, though, after seeing the magistrate, it will still take a while before we can post the bond. So for instance, just because they're given a bond at 9:00 a.m., it may be after lunch before the bond can be posted. Always call us before heading down to the jail.
"Lockdown" is another jail policy that slows the process of posting bail bonds. "Lockdown" is when the jail officers count the inmates. Of course, all inmates have to be accounted for. The jail locks down four times a day, but we can still post bond during these times. It could just take a couple hours before your loved one is released.
Another bad time to post a bail bond at the Albemarle Regional Jail is Friday evenings. Head count starts at 5:00 pm. Shift change occurs at 6:00 pm. Inmates who are allowed to pull their jail time on weekends must report to the jail at 7:00 pm. These things can make posting a bail bond in Charlottesville VA extremely long.
Charlottesville – Albemarle Jail FAQ
Charlottesville – Albemarle Regional Jail's Physical Address
Albemarle Regional Jail
160 Peregory Ln
Charlottesville, VA 22902