A WAY OUT


BAIL BONDS
Bail Bonds Farmville VA | Piedmont Regional Jail Bail Bondsman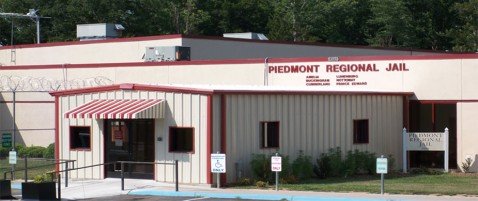 A Way Out Bail Bonds posts bail bonds at Piedmont Regional Jail in FarmVille VA.
A Way Out Bail Bonds LLC has bail bond agents minutes from the Piedmont Regional Jail in FarmVille VA. Piedmont Regional Jail serves as a minimum to high-security jail. Also, it's located in Farmville, VA and serves the following counties: Amelia, Buckingham, Cumberland, Lunenburg, Nottoway, Powhatan and Prince Edward. Piedmont Regional Jail has been one of the best managed jails in Virginia.
Piedmont Regional Jail is one of the lowest cost-per-day for housing inmates. Their mission statement can be read HERE.
Farmville VA Bail Bonding Process
If a loved one is arrested and taken to Piedmont Regional Jail, call us at 434-634-2245. Inmates here are able to post bail 24 hrs a day also. Our bail bondsmen in Farmville VA are available 24 hrs a day. You'll always get a live bail bondsman when you call us.
First, we'll meet you at the jail and have you sign a few papers. Our papers guarantee your loved one's appearance in court. Once our paperwork is signed, next, we'll go in front of the magistrate to post the bond. After we see the magistrate, the bond is posted. After that, our client will be released. Obviously, it could take a little while before they're released. But, it's that simple. Posting a bond at the Farmville jail can take longer than usual sometimes. Although, it's best to avoid shift change and lockdown because these things slow the bail bonding process, we can still post bond then. Particularly, on Friday night posting a bond can also take awhile. It's also very important to be patient. Our bondsman can't control how long the process takes unfortunately.
Call a trusted Farmville VA Bail Bonds Company
Most importantly, by calling us, you can definitely breathe easier. Also, you can always trust us. We're reliable and we do what we say. And we'll also make sure you understand everything. We understand getting arrested can be scary. We'll meet you in front of the jail lobby when you call us. We also handle everything for you. Dealing with the jail and the magistrate. Finally, our bail bondsman will stay with you the entire time.
FAQ about Piedmont Regional Jail
Piedmont Regional Jail
801 Industrial Park Rd
Farmville
,
Virginia
23901