A WAY OUT


BAIL BONDS
Virginia Bail Bond resources that help!
Virginia Resources Listed Here are Always FREE!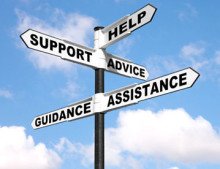 Having resources can always help. It's our job to get your loved one out of jail fast. Getting out of jail helps the person keep their job. Helps keep up appointments. It also looks better walking into court. Instead of being brought in. We focus on the bail process with care. We look out for everyone involved and try to help people. Not everyone we bond out is a criminal. People make mistakes. We understand this. Sometimes people need more than just help with bail though. Sometimes a person needs other help. Help with jobs and with food. Also, some help with bills. Help with mental health. Alcohol. Drug addiction. We work with rehabs.
If you want a different attorney, we can also help with that. If your loved one is getting ready to serve time. We have people that can "teach" your loved one jail rules. Jail rules are different than outside rules. We know which judges are easier on certain things. Which prosecutors are harder on certain things. The attorney's who care. Which ones don't. We try to fix the situation now. Hopefully, it helps our client lead a better life.
We know the hard times our client's have had. It's never good when they call us. Being in jail can have lasting effects. Especially when resources are limited. It causes stress on family and friends. It burdens them. Hard times seem to never end. They stay in the same circle which caused them to get arrested. We want to help your loved one out of that circle.
Our resources are always confidential. Information is always free. Situations can always change. Sometimes, it just takes a little help.
Find Your Resource Now !